'The Soulful Living' is an endeavour that has been formed in the year 2017; with the pious intention to serve and uplift women to embrace health, hope and happiness in life. A semblance of mind, body, and spirit is the first and the ultimate step towards a life of fulfilment.
The purpose is to consciously live without being biased, prejudiced, or judgmental about our own self and others. Thus, striking a balance between the various facets of being.This consciousness at physical, mental, emotional, and spiritual levels can create that magic called The Soulful Living.
Trying to combat (in)fertility issues while balancing work and family with the ongoing treatment, going through an emotional turmoil, a strained relationship, and the rising depression within. We know what it feels and over whelming it is to hearing heart-stabbing comments from family and friends, the piling up of emotional stress, failures of treatment cycles and coping up from the heart wrenching pregnancy loss.
If you have been keeping your fertility journey private; except a few friends and family. We completely get it. We also understand how hard it has been to hold your emotions and not been able to be optimistic and positive in this journey. Here, we want to aid you to open and share your journey with us and release your emotions. Though there can be common links, but no two fertility stories are the same.
According to recent statistics published by the World Health Organisation, about 15% of couples worldwide seek help for fertility issues. In this fertility journey, along with your physical health you need mental and emotional resiliency to lead a fulfilling life.
In this Program, we stand exclusively for you as an individual/couple.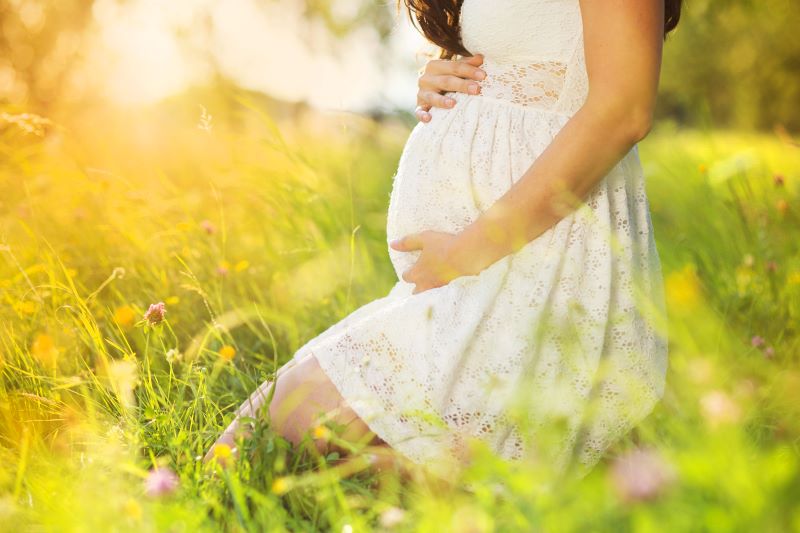 You are much more than just your Diagnosis

The Bigger and Most Important Part of the fertility journey is YOU. The treatments and medicines rely on you and your wellbeing. Hence, it is essential you get prepared physically, mentally, and emotionally to face this journey with confidence. Srishti: fertility bloom is about your holistic wellbeing.
It is the right combination of modern cognitive science and ancient techniques of Yoga and Meditation.
Mind-body techniques help you achieve the right balance of physical and emotional state. The techniques also help in regulating your hormones.
Yoga helps direct blood flow and oxygen to the reproductive organs. Increased blood flow also means a decrease in inflammation which is the major cause for all reproductive issues.
Meditation calms your body and mind and reduces the stress hormones that helps to regulate fertility hormones optimally. It has been established through research works that woman with higher stress hormones has ovulated 20% fewer eggs compared with women who are less stressed.
Curious to know how you take charge of your Holistic Wellbeing?

Subscribe to our newsletter to receive timely updates,
articles and information on healthy mind, body, and soul.
Remember, your physical, mental, and emotional wellbeing comes first. The body-mind alignment is the key here. Research studies from Harvard and UCLA have established women who are trying to conceive and have participated in a mind-body program for nearly three months, conceived three times more often. Now you can ask me, "How are you going to help me?" My answer would be through two integral programs, Srishti: fertility bloom and Swastika: women's well being
Is the program Srishti: Fertility Bloom all about Yoga?
No, Srishti is much more than a yoga program. It is about preparing your mind, body, faith and belief. It is about the transformation you want to bring within — to rediscover your resilient self — to face the fertility journey and move forward with confidence, courage and most importantly, clarity of thought.
Through this program, you will learn and experience:
Acquire coping mechanism for stress, anxiety, and overwhelming conditions
Acknowledgement of your underlying beliefs and rewiring of the mind
Better communication and bonding with your partner
Ways to guard your emotional wellbeing by setting healthy boundaries with people around
Positive mindset in your fertility journey
Exclusively Crafted and
Customised Program
Holistic Lifestyle
Guidance
All sessions are held Live

If you prefer one-to-one sessions
Choose your preferred program
"I was suffering from PCOD & infertility for a long time. Had undergone several treatments – Ayurvedic, homeopathy, allopathy. But nothing worked well. Then during the final IVF treatment, I took help from Dwipannita and followed her holistic approach which included yoga, pranayama, a few mantras, meditation, and simple ways of living. And I can say it with confidence today it works and currently my son is one year old. The meditation which Dwipannita taught also helped me to stay calm during the pregnancy also. I recommend her approach for all the suffering from gynecological disorder."
150
+
International Clients
250
+
Individual fertility sessions
200
+
Prenatal & Post-natal Sessions
50
+
Children Creative visualisation & storytelling